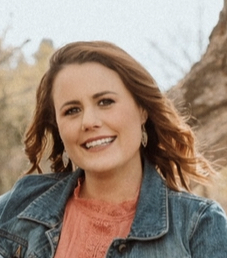 Kelly Deher
Operations Associate
As AISG's Operations Associate, Kelly handles the new account and service submissions, as well as being your main point of contact for Operations questions. She joins us with 4 years' experience as a Client Service Associate at another Broker-Dealer firm.
Kelly grew up playing in the sun and waves in the small beachside in California. Kelly attended Chico State University and graduated with a Bachelor's degree. Initially planning to teach mathematics, Kelly's passion for helping others and crunching numbers ultimately led her to a career within the Financial Industry.
Kelly and her family moved to Idaho in 2022 to be closer to family. Kelly enjoys making new memories and experiences with her family.  When she is not building memories she enjoys cooking, hiking, sewing and thrifting in her free time to find that amazing deal!